Technology strategy is organizational strategy.
We partner with the leading nonprofits, foundations, and associations to integrate technology with their organizational strategies.
Interim or Part-Time CIOs
Interim or Part-Time CIOs
An experienced nonprofit CIO, who will work collaboratively with your leadership to create an environment that leverages data and technology to produce outcomes.
Assessments and Roadmaps
Whether you want to assess your entire information technology landscape, or just one particular area of need.
CRM Management
Our data managers know nonprofits, fundraising, and CRMs. They take care of your data management, so you can strategically create stronger constituent relationships.
We guide organizations through the complexities of technology change.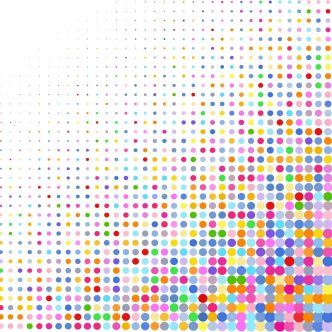 Our seasoned team empowers nonprofits with transformative solutions, leveraging years of sector experience to boost engagement, evaluate impact, and enhance operational efficiency.
Get the Latest
Blog
The Art of Technology Selections
The art of technology selections does not end with making your decision, it is also crucial to factor change management into the equation.
Podcast
Fireside Chat: Katie McFadden and Ryan Ozimek on Dreamforce
Their impressions of the Salesforce conference and on integrating Salesforce into your nonprofit organization and activities.
Video
Data Cybersecurity for Nonprofits
Build expert David Deal takes questions on securing the most important asset nonprofit organizations have, the data found in cloud platforms and tools.
Creating a CRM Roadmap for the UN Foundation
As the UN Foundation diversified and expanded their strategies, they needed to change how CRM supported their work. Build started with an technology assessment, before proposing specific changes to technology which gave the organization a clear roadmap from which to approach their technology strategy.
But our findings also provided an opportunity to understand how the foundation must transform to get the most from their CRM investment.
Build provided the missing link in our Salesforce implementation project. Their wise council, detailed process documentation and expert knowledge was invaluable saving us significant time and money.

Women for Women International

Build Consulting has an incredible ability to manage the multiple facets of a project and approach with a logical perspective. Their consultants are proactive instead reactive. They acknowledge the interpersonal dynamics and other sensitive pieces of an organization.

Fisher House Foundation

We love Build. They listen very well and then give their thoughts. They have some great insights.

Meridian Institute

Build dug into the details, they politely asked the same questions five times until they got an answer. They were very professional, very smooth. They gave us the sense of being part of a solution. After 30 years of doing things the same way, they showed us that there is room to change and room to grow. They are a wealth of knowledge, the consultants can relate to our experience and were excellent. In terms of the project as a whole, the methodology that we went through was marvelous.

Winterthur Museum

Build has provided superior and trusted outsourced CIO services to Downtown DC for over six years, guiding and orchestrating work including CRM, cybersecurity, knowledge management, HR information systems, financial systems, GIS, SSO, cloud migrations, and more.

Downtown DC

Throughout the entire process, Build Consulting was the epitome of professionalism and amazingly they approached each cumbersome step with common sense, sound judgment, patience, and good humor.

African Wildlife Foundation

We have 100% trust in Build. They evaluate situation from all angles and present the solution that works best for our organization. The service and results that Build delivers are of the highest quality.

SCORE Association

Build Consulting has a strong and broad view of the nonprofit landscape. Their team is professional and highly qualified. Their work helped our organization prepare for the changes that were needed.

Resources for Community Development

What was so great was knowing that Build could handle it - knowing I picked the right people. Knowing that I could lean on Build was super important. It went very well. Build didn't let any grass grow under our feet - they were great at moving things along.

Bread for the World

We hired Build Consulting to evaluate our CRM strategy from top to bottom. As a former Big 6 management consultant, I'm a stickler for good methodology. Build Consulting delivered.

Ounce of Prevention Fund

I've lived through assessments where the solution was always "more and better IT." Build took a different approach. They encouraged us to get the business processes right – before we invest in technology. They think about information systems from a business perspective, not solely a technology one.

UN Foundation

Build Consulting's high level of emotional intelligence combined with their vast technical knowledge was directly tied to the success of the project.

Carlos Rosario International Public Charter School

Build Consulting excels in communicating. They communicated not only what we needed but were able to explain why we needed it. Their communication style helps keep people, regardless of their role or experience, engaged in the process.

Academy of Hope

Build is unique in that they lean in to understand not only their client's business outcomes but also the client's culture. They have helped us develop internal structures that will serve Young Life well into the future.

Young Life

Build became part of the team and took joint ownership of the project and finding the solution. This was not your typical consulting engagement. Build is really invested in the success of nonprofits and they were so quick to jump in and got the lay of the land right away.

NeighborWorks America

I found my contact at Build to provide excellent insight and recommendations for a roadmap that was delivered in layman's terms and achievable. I felt in great hands working with Build!

The Actors' Center