Fireside Chat: Change Management in Nonprofit IT Projects
View this video directly on YouTube (and subscribe to our channel!)
Like podcasts? Find our full archive here or anywhere you listen to podcasts. Or ask your smart speaker.
Some of the best conversations are inspired by sitting around the fire and thinking of possibilities and visions – large and small.
Guest Debbie Cameron, Build Consultant's newest Partner, and Build Consulting's, Kyle Haines, had an informal discussion on what the upcoming few years will probably bring to the nonprofit IT ecosystem, changes to expect and the value of change management in nonprofit IT projects. Their conversation also touches on the importance of planning for 3-5 years out instead of trying to plan for 10 years out when making a software selection, how best-of-breed models allow greater flexibility to pivot but require greater emphasis on keeping clean exportable data, and observes that being the planner and cheerleader for nonprofit tech projects complements being the planner and cheerleader of an active family.
Debbie led the development of Build Consulting's change management practice before joining the leadership team. Prior to joining Build Consulting, Debbie led the multi-year constituent relationship management transformation at the World Wildlife Fund that brought together diverse stakeholders ranging from data scientists to relationship managers. Debbie began her career at Anderson Consulting in the Enterprise Technology practice and then worked for Bearingpoint as an Engagement Manager in the State, Local and Education practice. She is a graduate of Virginia Tech.
Our Fireside Chats are designed for audiences with varied experiences with technology. In this Fireside Chat learn more about the value of change management in nonprofit IT tech projects and the leadership role Debbie Cameron will take on as she joins the team of Partners at Build Consulting.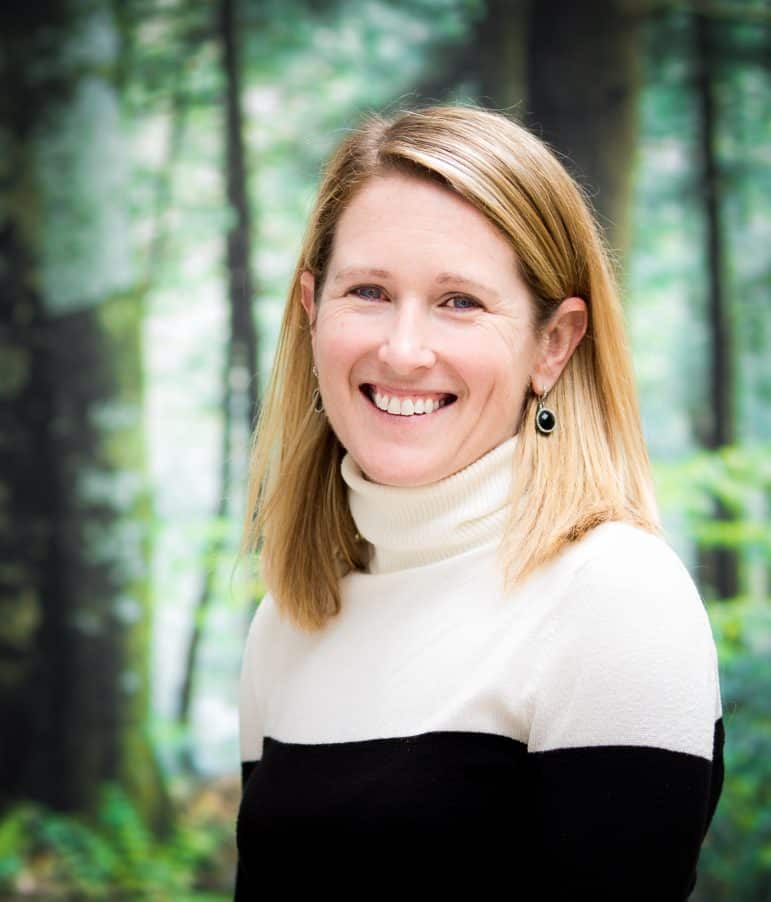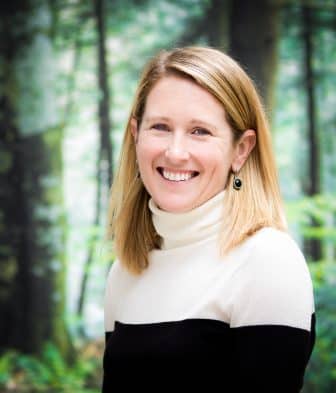 Debbie Cameron's decade of experience at nonprofits before joining Build prepared her well to be Partner. Large engagements have allowed her to develop a deep expertise in project management and prioritization. Debbie has interacted with audiences that spanned entry-level to executive, which gives her many lenses to look at the recommendations and solutions Build provides to our clients. This also allows her to understand the change management required for any strategic initiative. Debbie has consistently demonstrated an ability to get things done amidst conflict and challenges, and she is a creative problem-solver.
"I am in this career because I love a challenge. I love taking on my client's challenges and partnering with them to define a solution that will work for their unique needs and strengths. And social issues are very important to me, so Build offers me the ability to do work that I love for organizations that I care about." — Debbie Cameron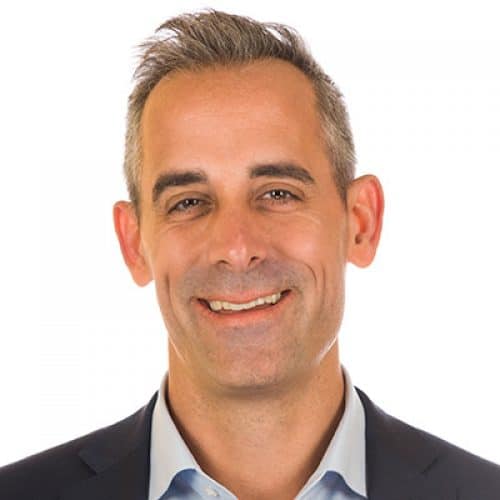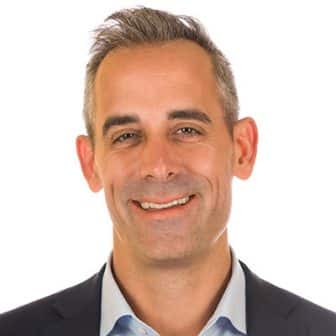 Kyle Haines co-founded Build Consulting in 2015, after working in and with nonprofit organizations to improve their development operations and technology for over 20 years. Kyle's consulting work at Build touches all nonprofit operational areas—but has a strong focus on using technology to enhance constituent experiences, which leads to improved fundraising and greater mission impact.
Kyle has served as interim CIO for several organizations, where he enjoys tackling deep-seated challenges. Internally, Kyle leads our efforts to create and maintain a strong corporate culture in which staff can grow and flourish.
Kyle Haines' entire career has been working with nonprofits, and that gives him a unique perspective on what it takes for an organization, at the deepest cultural levels, to have long and fruitful relationships with both donors and program beneficiaries.
Kyle Haines:  Hey, everybody. Welcome to Build Consulting's Fireside Chat series. Thank you so much for joining us and I'm excited for today's chat with Debbie Cameron, Build's newest partner and someone I've worked with closely in the past. Somebody that I have come to greatly appreciate as a colleague and as a friend and now as a partner.
I'm Kyle Haines, I'm a founding partner at Build, and these chats are always an opportunity for me to have conversations with leaders, with influencers and experts in the non-profit technology sector and all of those words describe Debbie.
For today's chat I just want to give people a chance to meet Debbie. I want them to learn about some of her perspectives and how those perspectives are going to inform our work with clients and inform work at Build. And Debbie, I know how busy you are. I really appreciate it. Thank you for making time to connect.
Debbie Cameron:  Thanks for asking. I'm excited to be here.
Kyle:  Excellent. Well, you know, the thing that I thought would be useful for people who don't know you is to hear a little bit about your background, and I know you have pretty diverse career experience and that experience spans working in the private sector. You've worked at an enormous nonprofit on an enormous implementation at the World Wildlife Fund.
I'm curious how you think about all of your experiences and how they're going to impact what you do and what you bring to Build.
Debbie:  Well I think having a background working in large diverse organizations taught me a lot over the years. I think it offered me the opportunity to learn a lot. I learned a lot of technologies. I think more importantly, I learned a lot of different personalities and leadership styles and how to work both with and around them.
And I think most importantly, it offered me the opportunity to lead me to the nonprofit sector and I think working within the walls of a non-profit was a priceless experience. I think it put me on this other side of the wall and so I had a whole new perspective on vendor management and where consultants can really add value at a nonprofit and I think it made me a stronger consultant in the end, and I think it made me a better advocate on behalf of my clients.
Kyle:  That's excellent. You know, I think one of the things I've learned from you is you said earlier that you work with different types of leadership styles and I think one of the things I've really appreciated about you is being attuned to that and being willing to meet them where they are. [To] not just have a one size fits all approach, [and] engaging with key leaders.
Debbie:  Yeah. I think it's important to meet everyone where they are, but especially leadership because, you know, they have worked their whole career in developing a style and being able to find a way to support that style.  Helping them make a bigger impact within their organization, I think is a really important way that we can help clients and something that I personally enjoy because, you know, I love the change management side of the work we do.
Kyle:  Yeah and I mean, you have said this from day one. Those are the people who make the difference in how successful projects are going to be. So keeping them engaged is enormous.
Debbie:  Agreed.
Kyle:  So you've been here, you've been a partner for a couple months, so I'm sure you have everything figured out. [both laugh] What's been interesting for you as you have become a partner?
What's struck you as sort of unique about the way Build makes decisions and how we think about the ways in which we serve the nonprofit community?
Debbie:  I mean, I think what I really like about being part of the leadership team and what I've seen in the leadership team is that just the amount of thoughtfulness that goes into how we iterate on how we approach projects. How we are constantly taking in feedback on how projects went, and client feedback, and that we pivot. We are not set up to have to do things a certain way. We've always tried to right size for different clients, but from this perspective, I see more about the amount of thoughtfulness that goes into navigating how we deliver services to our clients.
I knew, as a member of the Build team, how passionate the team is about serving nonprofits, but, you know, being in this position and working on a broader set of projects and interacting with all the different staff that we have, just seeing how much they care about our clients and their missions, what a motivator that is. I mean, that's just, it's fun because you know me and that's always been a motivator for me.
Kyle:  It definitely is a motivator for you. I know that you're always thinking about our projects and how important they are to nonprofits and how they have limited resources and so I'm excited for you to join. I think that you're going to continue to build on that perspective and continue to keep all of us and our team aware of how impactful our work is in a very resource constrained environment. So I'm excited about that.
Debbie:  Thank you.
Kyle:  You know, one of the things you said about changing and making pivots sort of leads me into my next question. I think both of us have seen a ton of changes in the nonprofit technology sector, and the changes that I've seen are there's this increased focus on data rather than the technology that collects data. There's more choices than ever for people who are thinking about technology, just the number of vendors that are out there, there's all kinds of momentum in acquisitions and mergers and it's hard to keep out in front of that because it's happening at such a rapid pace. I'm wondering what you think of all of these changes.
Where do you think nonprofits, if they have a limited amount of energy to be focusing, where should they be focusing their energy? What changes are going to be important for them to be aware of?
Debbie:  I think data's going to be huge in the coming years.
I think in general, the nonprofit space follows the private space in terms of trends and I think just watching where the private sector has gone in the last couple years, I think the timeframe is upon us.
To your point, there are so many best in breed tools now available in the nonprofit space that weren't there before and so instead of having that one system, trying to have that one system that does it all, we've spent years kind of moving to this best in breed solution, which I think is a great place to be.
But I think it introduces two things. One, you really need to focus on the architecture of your ecosystem and how those systems are going to talk to each other, how they're going to interact.
And what it also opens the door for is, if we have these smaller systems, their shelf life doesn't need to be as long because it's easier to pivot off of. So the data that's going to be migrated in, let's say a smaller system that has a three to five year shelf life that is going to be a bigger consideration than the actual functionality of that best in breed solution. Making sure that you create an environment that allows you to get the return on investment of those smaller best in breed solutions [is important]. In addition, to be able to pivot when you want to pivot. I think it's going to be really key for nonprofits.
Kyle:  I love that you said three to five years, cause maybe I can play this back in the future. So many nonprofits I engage with, you know, want to frame their selections as 10-year investments and I just think that's so challenging. To be able to think that far ahead and for most systems to think about something having a shelf life of 10 years; it's very, very difficult.
Debbie:  I agree.
Kyle:  You know, we talked about some of the changes.
What do you think some of the constants are going to be like? What are the things that you think nonprofits are going to continue to see that are important for nonprofits?
Debbie: I think if anyone that knows me is listening to this Fireside Chat that can probably guess my answer. I think nonprofits in the past five years have really seen importance around change management and I think that's only going to continue.
I think, you know, the people require so much energy on projects in general, but in particular technology projects.And I think it's a muscle that, that is fairly new to a lot of nonprofit organizations and requires investment and energy and, and I just think it's going to need to be something that we continue to reiterate to organizations and that they're going to have to make room to invest in it.
If they're going to continue to want to iterate and, and take advantage of all those best in breed solutions we were talking about in a very sophisticated data architecture, if that's where they're headed, without the change management for the people around it, it's just not going to be as successful.
Kyle: Yeah. I mean just recently someone reached out to us and they'd implemented a best in breed solution and it wasn't doing what they were hoping it was going to do and people weren't using it. And the immediate questions [were], well, did they pick the wrong technology? How did they get there? Who did they enlist in deciding that was the right software? Did they have people engaged? Did they support them? And so I think that's really pressing to bring up change and talk about how it will be a constant.
Debbie: I completely agree.
Kyle: The last two questions are really hard.
Debbie: I can't wait.
Kyle: All right. So where are we going to most likely find you during your free time?
What are the things that you do outside of Build?
Debbie: Well I'm still in the throes of a raising three kids. So you will most likely find me on the sideline of one of their sporting events. But if not there, you would likely find me either running or training, you know, running a race or training for a race, or hiking with my family.
Kyle: Would we see you on the sidelines or hear you on the sidelines or both?
Debbie:  Well, it depends if my jersey is coming out that day.
Kyle: Okay. I would imagine we could hear you before we saw you. Is that fair?
Debbie:  That's fair. That's fair.
Kyle:  All right. Last big toughie. And again, thank you so much for making time today.
Finish the sentence for me. My superpower is…
Debbie: My superpower, I would say it's really around planning. I think I use it in every aspect of my life. I think it's important to my work at Build because I think I'm good at it. It's a natural reflex for me to see what's coming next and plan for it.
Kyle: I agree. I have definitely experienced that and the yelling part on the side lines. Both of those I've experienced directly.
Debbie:  They're equally as valuable.
Kyle:  They're valuable in different ways and at different times.
Debbie:  Agreed.
Kyle:  I just want to thank you again for making time to connect today. It's been a while since we've done one of these Fireside Chats, it feels really good to be able to start it back up with you.
For those of you who wait with baited breath for these Fireside Chats, we're going to take a little bit of a hiatus during the summer months, cause it's warm and who needs to be by a fire, but as the fall picks back up, we'll restart these.
Thank you again, Debbie, and thanks everyone for joining us today.
Debbie:  Thank you, Kyle.